Here is how you can change your current plan and update the billing information on your account.
To change your subscription plan on your OneClick Code account, you will need to be the account administrator, or you will need to contact your account administrator to make these changes.
The admin on the account can:
1. Go to your account settings by clicking on the drop-down menu next to your name on the profile.
2. On the drop-down menu under the "Plan" tab, select your current subscription plan.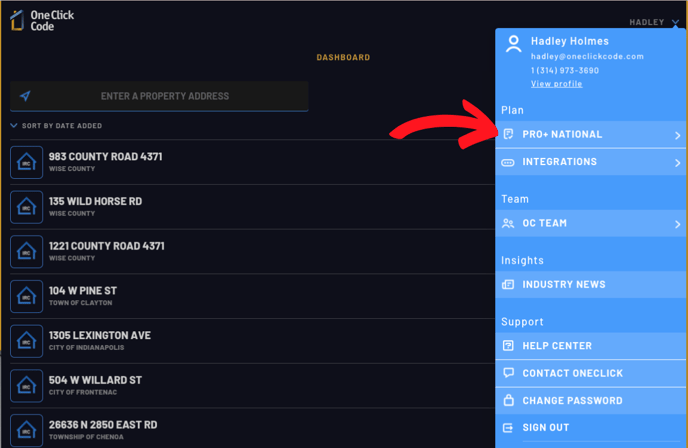 3. On the next page, click "View Plan." You will be re-directed to a new webpage detailing your subscription plan and payment method.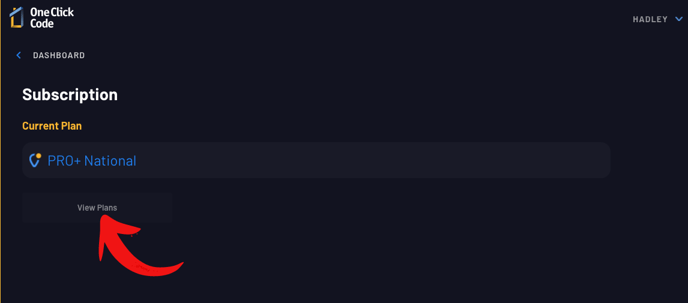 4. On this page, select the new subscription plan you want. You can also update card information and edit your current billing address. You can also go to our Pricing Page and select the plan you'd like to have to enter in your card and billing information on this page.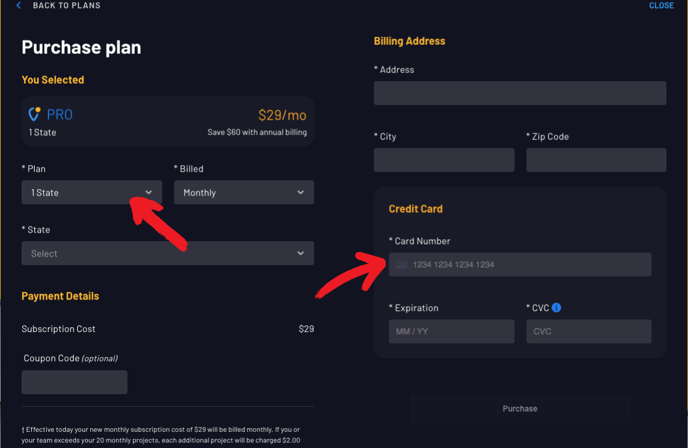 Please reach out on our Contact Us page if you have any questions or need more assistance.